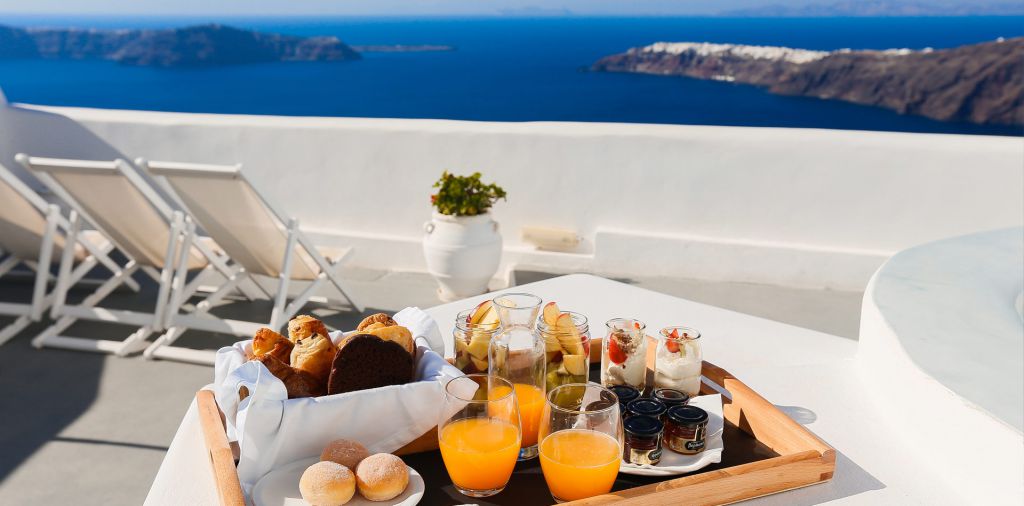 BREAKFAST
Our morning ritual takes place in the privacy of your doorstep. A cornucopia of handmade delicacies unfolds, to meet our mouthwatering traditional recipes. Served à la carte, the breakfast is a collection of savory and sweet treats, made by locally sourced products to kick-start your day in the most tastiest way. 

From Greek spinach pies and large helpings of eggs cooked in various ways to delectable pastries filled with cream and jams, our breakfast enthralls the most distinct palates. Our suggestion? Top your yogurt with seasonal fruits and honey to give your day an energizing kick-off.

Imerovigli Santorini 84700 Greece
T. +30 22860 24142-28825 F. +30 22860 28826
E.
info@ilioperato.com
MHTE: 1167K050A0183000